Pokies are very popular games to play at online casinos, especially among us Aussies. They're very simple to play, as you only need to set your bet size and hit the spin button.
The reels will start moving and once they stop the symbols will create a payout. Clearly, the gameplay process itself is very simple, allowing for any player to become a pro right off the bat.
But there are also other options available in the games, which not too many players use. So let's see how to play pokies and use everything the best online pokies have to offer to win real money.
Learn How to Play Pokies and Win
It's easy to learn how to play pokies as they are simple games to play, but winning is another matter.
What's difficult is learning the different ways a game can proceed as not all pokies are the same. Some pokies have extra functions added than just the bet and spin button.
So let's take a look some of the most common options most pokies have to offer and how to use them.
1. Coin Value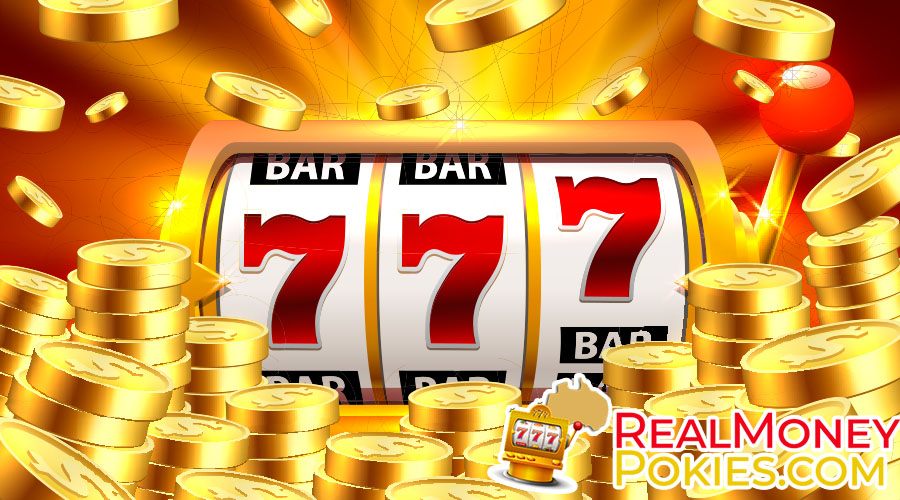 Many providers today simply use credits or fixed values for the size of the bet. But some providers use a coin system, which for newbie players can be confusing at times.
So how do you play pokies which have this system in place?
It's quite simple actually. The coin value on these pokies starts at 0.01 and goes up to 0.02, 0.05, 0.10, 1 and so on.
So when you multiply the number of active pay lines with the coin value, you get the total bet size. For example, a pokie with 20 active pay lines set at a 0.01 coin value has a total bet of 0.20.
2. Bet level
The Bet Level in pokies works similar to the Coin Value. The bet levels usually start at 1 and can go up to 10 or even more.
Again multiply the number of active pay lines with the bet level and you will get the total bet value.
If a pokie has both options, then you need to multiply the coin value with the number of pay lines and then multiply that with the best level to get the total bet value.
3. Number of active pay lines
Many pokies today have a fixed number of pay lines or use a Ways to Win system in place. But there are still pokies which allow players to adjust the number of pay lines to their liking.
Usually, this is not recommended as you need to play on the maximum number of pay lines in order to have the biggest chances in winning.
4. Gamble your winnings
The gamble your winnings feature has been around for ages on pokies. Originally, it was made popular on video poker games and allowed the player to further gamble winnings and increase the overall payout.
In general, the gamble feature consists of a mini-game where you need to guess the Red or Black Card, or the High or Low Card. The right choice doubles your winnings, while the wrong one leaves a big fat 0.
5. Auto Play feature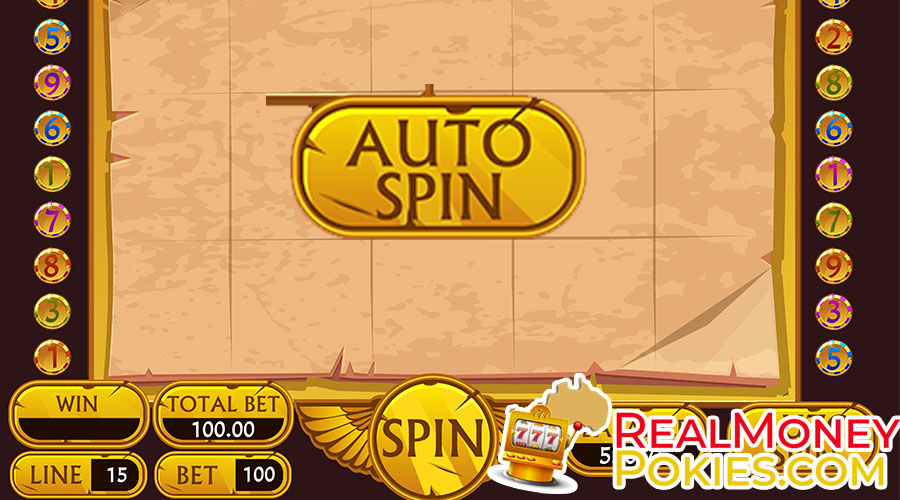 The Auto Play feature is very popular on pokies, especially on high variance slots which require long gaming sessions in order to pay big.
With the Auto Play feature, you can set anywhere from 10 to 1,000 Auto Spins, spin until a feature lands and a few other options.
This feature is great when you want to give your hand a rest from spinning.
Pokie Gameplay Options
When we talk about how to play pokies we also have to mention a few gameplay options which they offer.
These options allow you to control the gameplay and basically set the pokie to your liking.
1. Speed
This feature is used to determine the speed of which the reels' spin and how fast the payouts are calculated. Some pokies also have a turbo option available, so you can play a massive number of spins in a short time.
2. Sound Control
This is a simple option which allows you to increase, decrease or mute the sounds in the game.
3. Graphics
The graphics option is available on newer pokies. This option allows you to decrease the game quality, in order to get a smoother gameplay. Usually, this is used when you play from a weaker PC or mobile phone.
4. View Pay Table and game rules
By clicking on this button you can see the payouts the symbols produce, as well as an explanation for the bonus features available in the pokie.
Pokie Features Explained
Pretty much all pokies today come with one or more bonus features attached. It's always fun to trigger a bonus round and see what the end payout will be.
So, in order to learn how to play pokies, it's important to learn the mechanics of how pokies work, including the function of the symbols and the bonus features they trigger.
1.Wild Symbol and features
The Wild symbol will replace all other symbols in the pokie. In most cases, the Wild doesn't substitute for the Scatter or Bonus symbols, but this is also an option on some pokies.
The Wild can also come with extra features attached. It can have a Win Multiplier attached which will multiply every payout the Wild Contributes in.
It can also come as a Sticky Wild, Random Wild, Extra Wild, Stacked Wild, Expanding Wild, Running Wild and so on.
Each attached feature comes in handy in the bonus round and creates bigger payouts.
2. Scatter and Bonus symbols
The Scatter and Bonus symbols trigger the features in the game. Usually, you need 3 or more of these symbols on the reels in order to trigger a bonus round.
In most cases, the Scatter will trigger a free spins bonus, while the Bonus symbol triggers the cash pick and win bonus.
Either way, these are the symbols you want to see the most on the reels when playing pokies. The most popular feature on pokies is the free spins bonus.
When this bonus is combined with other features, like the ones mentioned above for the Wild symbol, you get a great bonus round which can produce massive payouts.
Ready to start playing? Take a look at some of the best pokies for real money.